SRE BODYCORE UNDERSUIT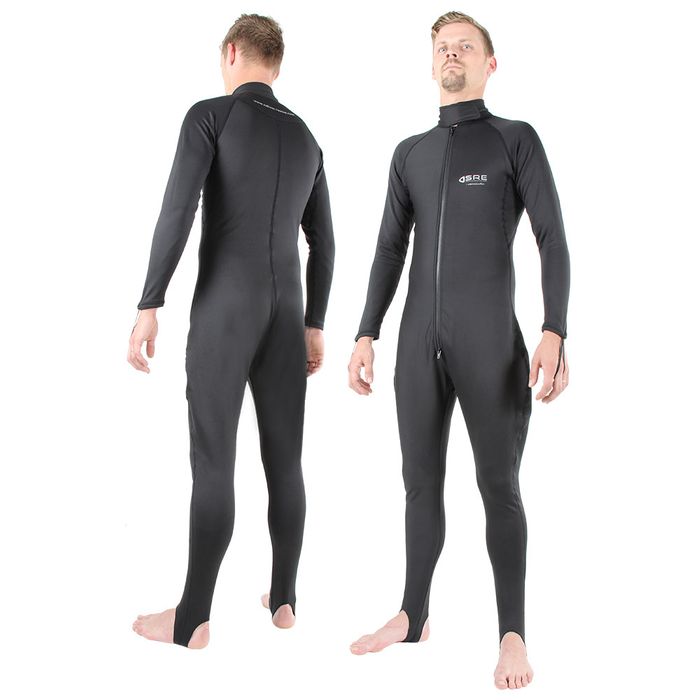 The Bodycore undersuit system was developed as a one-piece version of the Thermicore.
Including a durable outer shell and a super soft internal lining, the fleece garment gives optimum warmth and comfort. It's flatlock stitched and three-needle stitched at the neck, wrists and ankles for extra security.
The Bodycore's foot stirrups keep your drysuit in place while diving. Similarly, thumb stirrups are present at the cuffs for much easier drysuit wrist seal fitting.
There's a handy zipped pocket on the Bodycore, located just below the shoulder on the side of the right arm.
FEATURES
Adjustable collar, fastened with hook and loop patches
Foot and thumb stirrups
Front entry zip
Tog rating 0.6