SWIFT PRO RL Headlamp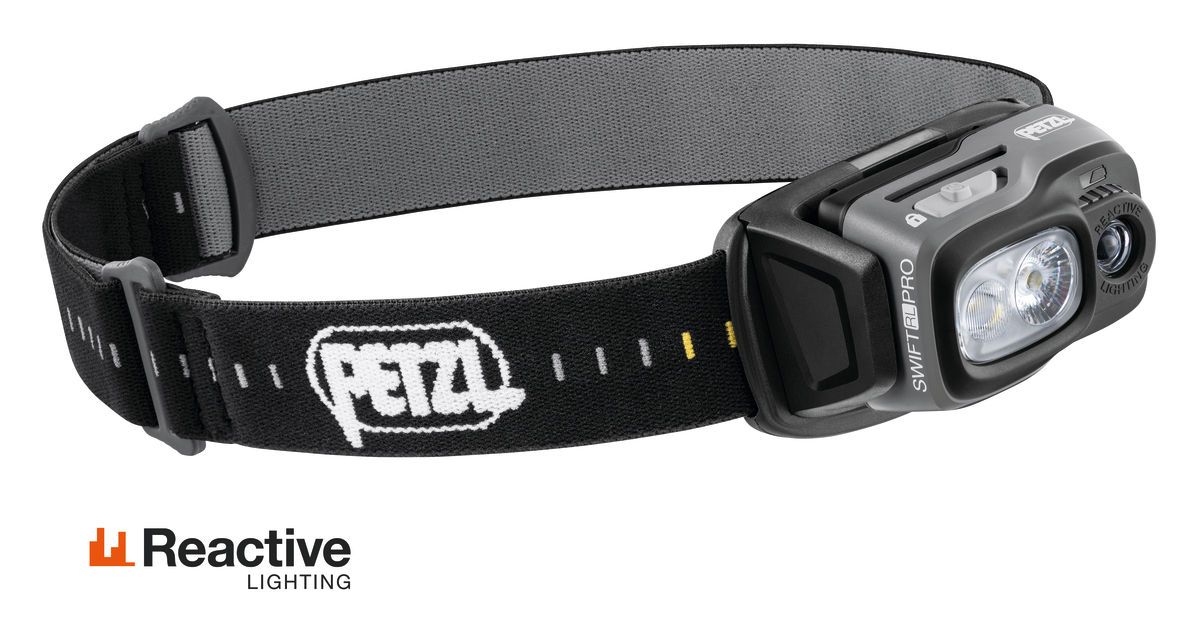 Very powerful, lightweight rechargeable headlamp with multi-beam and REACTIVE LIGHTING® technology for proximity and distance vision. White or red lighting for stealth. 900 lumens.
Designed for the workshop, small maintenance jobs, or concerts and shows, the SWIFT® RL PRO rechargeable headlamp provides 900-lumen brightness. With its REACTIVE LIGHTING® technology, a sensor analyzes the ambient light and automatically adjusts brightness to user requirements. It also has red lighting for stealth. SWIFT® RL PRO is intuitive, with a single button for easy control over all lamp functions. The five-level gauge allows precise monitoring of the battery charge level. The lamp is compatible with Petzl helmets, and mounting accessories allow it to be attached to a variety of helmet types.