30 Jul 2020
Trail Blazer 2: portable mini lightbar back by popular demand!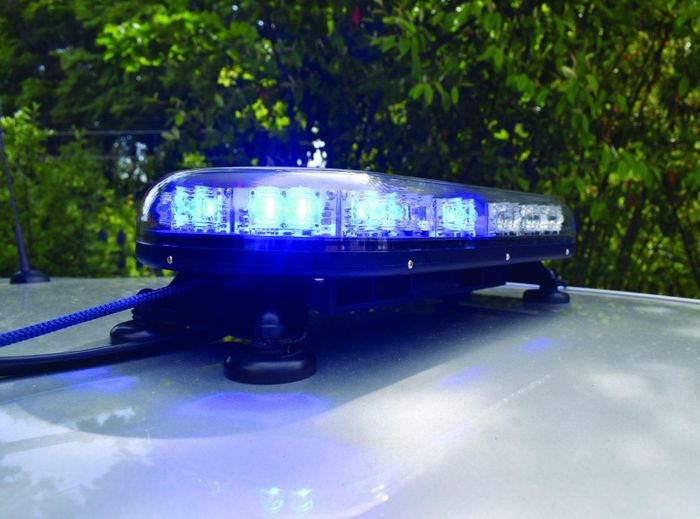 RSG blazed a trail in 1997 with the invention of the Trail Blazer portable mini lightbar. It was unique in that, along with a flashing beacon at each end it had a built-in siren with speaker as well as a strong magnetic base for attaching it to a vehicle's roof. The whole unit was operated via a push button control box inside the vehicle.
Ideal for use on officers' cars it was extremely popular with the fire and rescue service as it could be stored safely in the boot until needed. This meant the owner could swiftly turn their conventional vehicle into an emergency response vehicle and respond to a shout within minutes.
As technology improved the original Trail Blazer evolved, going from halogen and strobe to LED lighting modules. Eventually, however, the lightbar was no longer cost effective to produce and it was retired in 2017 after 20 years of reliable service.
Since then we have spent a considerable amount of time developing the new and vastly improved Trail Blazer 2.
While developing this new version of the lightbar huge emphasis was put on reliability, longevity and clarity; it was essential that the new design embraced new technology and stood up to both modern day and future requirements.
Unlike its predecessor, which was a composite comprising two separate products, the Trail Blazer 2 is a fully integrated, ergonomic unit that is lightweight and easy to install/remove. It incorporates the latest LEDs, digital siren technology and strong magnets, and is fully type approved to ECE R10 and DEKRA speed tested to 124mph (200kph).
A suction mount system for use on vehicles with a glass panoramic roof is due for release in the near future.
The superior five-way (standard) and seven-way (advanced) handset controllers offer reliable direct control of the lighting and siren features.
The illuminated handsets with a one-piece wipe clean keypad have multi-functional pre-programmed start/stop/siren tone and 999 buttons, just like you would expect to find in a fully marked emergency services vehicle, with functions including: 999 button to immediately start blue lights and siren; individual buttons to turn each function on and off separately if required; and a single multi-purpose siren control button for all tone functions.
In addition, all buttons are dimly lit when the function is off, to aid night time use, and brightly lit when the function is on. Ideal for knowing what lights are on in day light conditions, ensuring the operator is always aware of activated functions.
All models are supplied complete with a vastly improved adjustable safety lanyard that prevents the lightbar from becoming detached from the vehicle in the event of a collision and a custom-made holdall to protect and store the lightbar when not in use.