VB-FULLAIR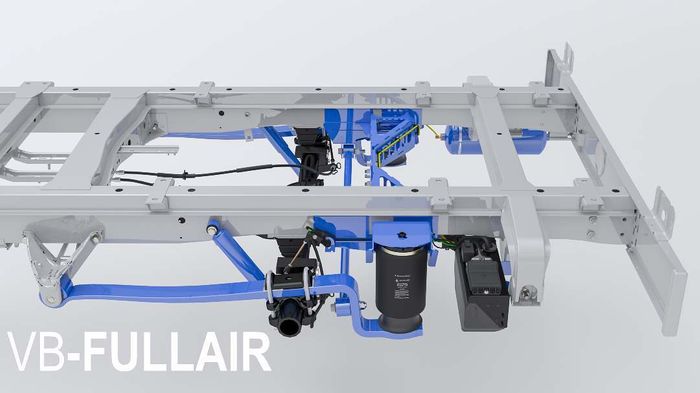 VB-FullAir suspension is an automatic, adjustable solution to address any suspension issue. The existing leaf or coil spring suspension is replaced by a full air suspension system.
FullAir systems includes air spring, shock absorbers, height sensors, a compressor, and electronic control unit.
The system filters out unevenness in the road surface, improving ride comfort and offering additional protection to delicate loads. While driving, the vehicle will constantly remain at the optimised ride height.
The driveability and stability of the vehicle are improved, which in turn increases safety. The access/loading platform height can be raised and lowered when the vehicle is at a standstill, allowing for easy vehicle entry/exit and for loading/unloading both equipment and patients.
VB-FullAir is one of the best suspension enhancements available.