VB-SEMIAIR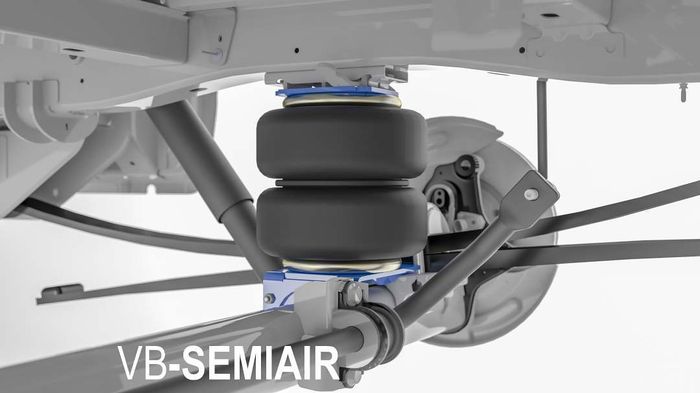 SemiAir is engineered to support the existing factory suspension and in turn, create more spring travel, particularly when heavily laden.
The use of dual-chambers allows both near and off sides of the vehicle to be pressurised individually.
This is useful if one side of a conversion is heavier, for example if there is a workstation or cherry picker on one side of the vehicle.
VB-SemiAir suspension can even out the vehicle weight distribution between both front and rear axles when pressurising the air bellows correctly, in turn improving stability, drivability and safety.