WOLFLITE® H-4DCA HANDLAMP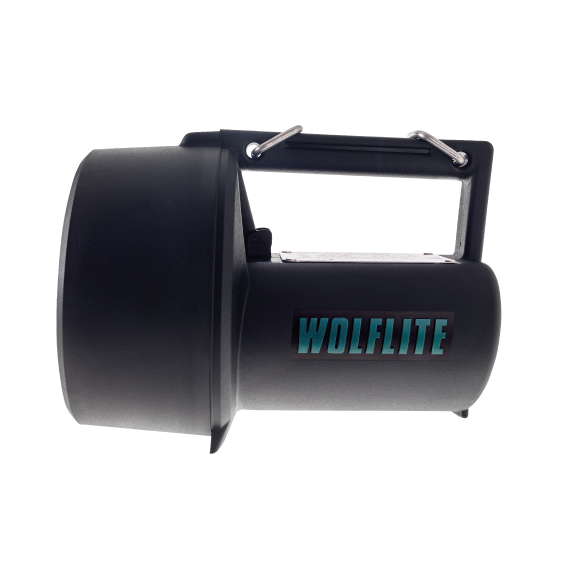 BRAND NEW FOR 2022, THE H-4DCALED IS THE BRAND NEW LED VERSION OF THE HIGHLY SUCCESSFUL AND EVER POPULAR H-4DCA
High-Tec and high performance, the brand new H-4DCALED uses the latest state-of-the art high powered LED light sources which have enabled unprecedented performance increases over the H-4DCA:
7 X the light output – an increase from 37 to 269 lumens (at source)
2 X battery duration – an increase from 20 to 45 hours
Constructed from a new, exceptionally robust and highly durable thermoplastic material, the ATEX Zone 1/21 LED lantern is well able to withstand the effects of heavy industrial use.
A 6mm thick, toughened, scratch resistant glass lens with rubber seal, together with a second seal fitted at the lens ring and lamp body joint, ensure that the lamp is highly protected from ingress of dusts and liquids (IP66).
Its anti-static body non-hazardous body material prevents the build-up of potentially dangerous electrostatic charges.
The H-4DCALED is supplied complete with a convenient removable shoulder strap.
FEATURES & BENEFITS
LIGHT OUTPUT/DURATION/POWER
New long life LED light source with 269 lumens measured at source
Alkaline cell approval giving up to 45 hour duration
CERTIFICATION
Certified for ATEX, IECEx & UKEX. Zones 1, 2, 21 and 22
CE and UKCA marked
Lloyd's Register Type Approved
-10°C to +40°C temperature ambient
T4 temperature class
IP66 ingress protection
FEATURES
LED light source gives increased light output and battery duration
Robust anti-static thermoplastic lamp enclosure
Supplied with detachable shoulder strap