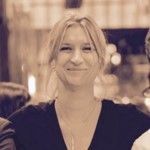 Amanda Thorpe
Upon completion of her psychology degree at University College London, Amanda began her career working in mental health at the Bronx Psychiatric Hospital, New York. She has since worked across a range of acute, rehab, community, educational and corporate settings and privately, providing musical informed interventions to facilitate wellbeing and cognitive functioning.
After receiving a Masters in Music Therapy at the Guildhall School of Music & Drama in London England, Amanda has specialise in the areas of mental health, neuro-diversity, and neuro-rehabilitation.
Amanda promotes evidencing music therapy, sharing skills and knowledge through inter-disciplinary work and ensuring interventions are accessible, measurable, and relevant to the individual and their wider systems including family, carers, work or schools. She continues to practice across a range of rehabilitative, community, educational, corporate and private client settings, providing music informed therapy treatment to facilitate wellbeing and improved cognitive functioning.
Amanda has consulted on the implementation of multiple Music Therapy pilot programs across a range of sectors including acute rehabilitation settings, the police force and within home care.
She continues to work within the National Health Service alongside her private practice and continuing a lifelong love of writing, performing and recording music.