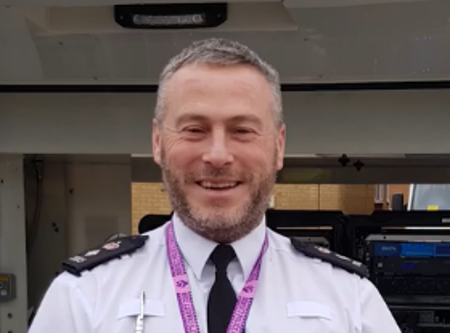 Colin Searle
Chief Superintendent
,
Emergency Services Network
Chief Superintendent Colin Searle joined the Metropolitan Police Service (MPS) in February 1992. Following numerous postings, in 2002 he was promoted to Temporary Superintendent, heading up the Leadership, Command & Development Unit of the MPS.
In 2003 Colin transferred to Dorset, winning a commendation for his multi-agency leadership programme, Connect 2 Leadership. On promotion to Chief Superintendent, he took over as Head of Operations and in 2012 he was one of the Gold Commanders in Dorset for the Olympic Games. He then left Dorset to become Director of the national Multi-Agency Gold Incident Command programme.
Returning to Dorset, Chief Superintendent Searle took over as head of Territorial Policing. In 2019 he became the ESN Programme Director for the south west region. Since then he has led the south west police ESN implementation, culminating in the region becoming one of the two police Assurance Partners.