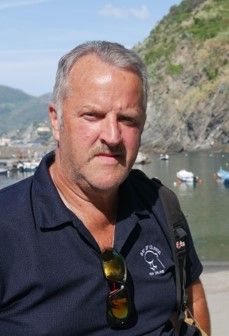 Eric Stuart
Chair
,
The United Kingdom Crowd Management Association
Eric Stuart QPM, BA, is the director of Gentian Events, the Chair of the United Kingdom Crowd Management Association (UKCMA) and also Chir of the Global Crowd Management Alliance launched in December 2021. He is also a board member of the Events Industry Forum (EIF).

He was a witness at the Manchester Arena Inquiry, specifically in relation the role of security and counter terrorism roles, and most lately in relation to who fills the 'Care Gap' after a major incident.

He was the author of three aspects of the Baroness Casey Review into the Wembley Euro 2020 Finals disorder, particularly Wembley's fitness to continue to operate, the impact of security shortages and skills and lastly, the crowd safety issues that led to the declaration of the nearest of near misses since Hillsborough.

He is a Crowd Safety Manager for events ranging from summer festivals and concerts through to Edinburgh Hogmanay and is also engaged with crowd management at many complex 'crowded space' environments including large shopping centres and religious gatherings across the US, Canada and the UK. The largest of these include the 800,000 Vaisakhi Parade in Vancouver, BC, Canada.

He holds a FdA and BA in Crowd Safety Management and was the co-author of the 2015 UK Good Practice Guide to working in Safety Advisory Groups. He also supported the UK Government Cabinet Office 'EPC' in its rewrite and re-launch in 2019 and is currently engaged in preparing and publishing the third iteration.

He has been involved in Crowd Safety for 17 years and was the police planning lead for Notting Hill Carnival 1.1 million, London New Year's Eve of 450k and the 70-day London 2012 Olympic Torch Relay, viewed by an estimated 14 million people. At the end of his service he was awarded the Queens Policing medal for dedication to duty, leadership and professionalism in his 33 years of police service.

He delivers Crowd Safety Management training in Europe, the USA and Canada.

Most recently he supported and wrote parts of the US Event Safety Alliance in their successful efforts to launch an ANSI Standard for Crowd Management which was approved and launched in 2020, becoming the first international standard in crowd safety management across the world.

He has undertaken safety reviews into dozens of venues and events including the (est) 2-million-person Toronto Raptors Victory Parade and re-written evacuation plans for the Sellafield Nuclear Site.