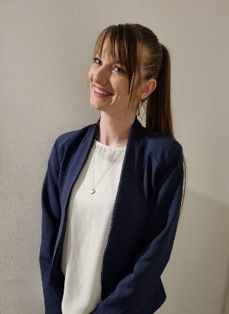 Farrah McNutt
I have 8 years of experience working in the security industry and helping to report crimes when they happen, prevent crime in the first place, keep investigations open, training staff, consultancy for stores, I have a range of knowledge from a different perspective about crime prevention. I have a passion to help the future step into the right direction and keep others safe whilst at work and on the streets.

I started my career at 20 years old and have seen crime from both perspectives which has helped me to see the problem and find the solutions, whilst working with the very best in crime prevention.

My future goal is to help those struggling, to educate those of the effects of crime, especially young and impressionable teenagers. I want to give everyone all the facts and education around this that I never received as a teenager, such as the consequences it can have on them, the community and the business.

Catch a Thief UK is a crime prevention platform that is dedicated to its members in reducing crime across the UK, we have a range of members from independent retailers. Alongside our partners we offer a range of different solutions with a bespoke service for the needs of each individual business, which includes pre-installed tablets to make crime reporting and detecting easier, warning announcement speakers to let any would-be criminals know what preventions are in place.