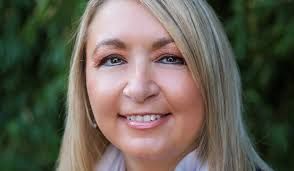 Lianne Deeming
CEO
,
Bluelight Commercial
Lianne is the Chief Executive Officer of BlueLight Commercial, owned by the Police and Crime Commissioners focussed on being the commercial Go-To place and trusted partner for policing, developing collaborative commercial processes, and creating a single voice to the market, with the aim to extend it services to other BlueLight services such as fire.
BlueLight Commercials' role is to deliver across the whole commercial lifecycle, with category pillars in fleet, aviation, people and professional services, operations, property, social value, revenue, shared services, supplier and markets. It also leads on developing commercial capability, best practices sharing and the implementation of cross-cutting commercial systems.
Prior to undertaking this role Lianne has over 30 years' experience in the private and public sector, with an engineering and business background and has held senior executive roles such as Chief Procurement Officer (CPO), Managing Director and Director Business Excellence in Tata Steel Europe. Lianne also set up and ran her own company up, focusing her time working on technical advisory roles and undertaking projects such as diversification strategies in additive manufacturing, zero-carbon economy, transformation and consultancy projects in procurement, operational strategy and manufacturing sectors.
In addition to this Lianne has over 16 years board and advisory committee experience, and has sat on user panels for universities, and research bodies (EPSRC, REF).
Lianne is an honorary visiting professor at Cardiff University, a fellow of the Royal Academy of Engineering and Fellow of the Institute of Materials, Minerals and Mining, where she engages in chairing panels, developing future leaders, and the development of supply chain resilience and decarbonisation policies.