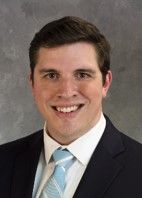 Matt Quingley
Product Platform Manager - Connected Firefighter
,
MSA - The Safety Company
Matt Quigley is the Product Platform Manager for the Connected Firefighter Platform at MSA Safety. In this role, Matt is responsible for leading the connected device and cloud-software development for MSA's Global Fire Service portfolio. Matt is also responsible for implementing new business models for the fire service market through the MSA+ program to grow the company's recurring revenue base.

Matt joined MSA in 2011 as a mechanical engineer responsible for leading development projects for global fall protection markets. Over his 10-year tenure with the company, he has held product development roles spanning the engineering, project management, and product marketing organizations. In 2017, Matt began leading development efforts for the fire service that focused on delivering connectivity solutions to expand capabilities of MSA's global product portfolio.

Matt holds a Bachelor of Science from Trinity College where he majored in Mechanical Engineering. Additionally, Matt is a graduate of the Katz School of Business and Swanson School of Engineering at the University of Pittsburgh where he earned both a Master of Business Administration and a Master of Science in Mechanical Engineering.