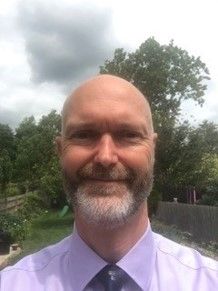 Nick Aldworth
Director
,
Risk To Resolution Ltd
Nick Aldworth is the former UK CT National Coordinator for Protect and Prepare, a senior policing post inside Counter Terrorism Policing.
He was previously London's CT protective security and preparedness lead during the 2017 terrorist attacks, responsible for coordinating the police responses to those incidents, and supporting the private sector to be stronger.
In 2019, Nick joined forces with Figen Murray OBE, whose son Martyn was murdered in the Manchester Arena bombing, and Brendan Cox, the husband of Jo Cox MP, to campaign for the UK Protect Duty, also known as Martyn's Law in memory of Figen's son. He was the author of the proposal on which the government recently consulted and has now been presented to Parliament in the Queens Speech, for consideration as a new statute.

Nick set up his own company, Risk to Resolution Ltd (R2R), with a view to helping organisations identify the threats and risks they face, and support them, and their staff, in resolving them. He has a strong client base across multiple sectors and continues to support counter-terrorism initiatives.