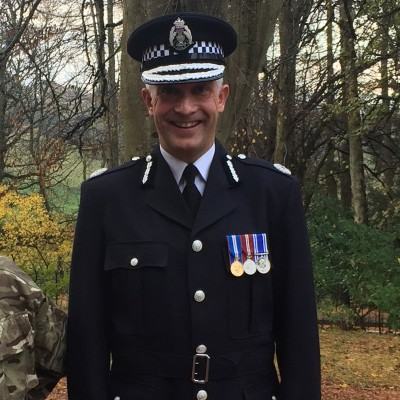 Paul Anderson
Deputy Chief Constable
,
Humberside Police
Deputy Chief Constable Paul Anderson has been a police officer for 31 years, starting his career in Tilbury, Essex. He has experience across the ranks, from community and investigative posts, through to specialist operations. Paul is a graduate of London University Southbank with a Master's Degree. Married with two children; he is also a keen and active sportsman and coach, with an interest in staff engagement and wellbeing.
Paul has experience in organised crime, community cohesion and command of specialist operations around firearms and public order, as well as leading performance and partnerships portfolios. He is an experienced Gold Commander for Firearms, Public Order and CBRN and is accredited as a multi-agency Strategic Commander, where he has led a number of significant high profile policing operations. He also has previous experience at Silver and Bronze levels within these areas, with UK wide experience.
Appointed as Commander for Tayside Division (Police Scotland) in 2015, Paul led over 1,100 officers and staff across the region. During 2018 he held the position of Assistant Chief Constable, leading operational policing for the East of Scotland, with additional responsibility for National Criminal Justice and was also operational lead for several Specialist Operations.
Paul became Deputy Chief Constable of Humberside Police in 2021 having previously served as the Assistant Chief Constable (Local Policing). As Deputy Chief Constable he holds the portfolios for Professional Standards, Legal Services, Corporate Development, Corporate Communications, Governance, Performance & Digital Policing.