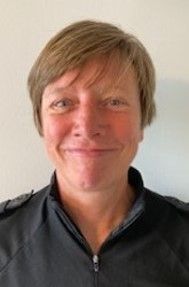 Police Constable Lindsey Pendleton
Trauma Risk Management
,
Avon and Somerset Constabulary
After many years of stability within the department, this year's festival was delivered by a brand new
Police Planning team led by Superintendent Olly Cosgrove (Silver Planning lead) and supported by Inspector Mark Nicholson
(lead planner) and PC Lindsey Pendleton (planner).
After working in Bristol City Centre, Lindsey moved into the Operations department firstly working on a territorial support group, before moving onto the mounted section for a number of years. Lindsey also recently moved into Operational Planning and was designated as the planner for this years festival. Lindsey has extensive operational public order experience working at events such high profile football matches and large scale public disorder in Bristol City Centre.