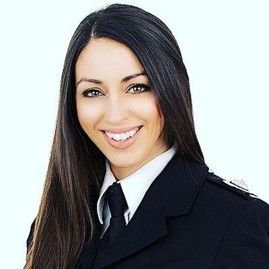 Sabrina Cohen-Hatten
West Sussex Fire and Rescue Service
Dr Sabrina Cohen-Hatton joined West Sussex Fire and Rescue Service Chief Fire Officer in September 2019.
Dr Cohen-Hatton has 20 years of fire service experience including senior roles in London Fire Brigade, Her Majesty Inspectorate of Constabulary and Fire and Rescue Service (HMICFRS) and the Welsh Government. Her operational experience includes the aftermath of the Westminster Terror Attack, Finsbury Park Terror Attack and Grenfell tragedy.
Dr Cohen-Hatton started her career at South Wales Fire and Rescue Service. Prior to joining West Sussex Fire and Rescue Service, she was Interim Deputy Chief Fire Officer for Surrey Fire and Rescue Service.
Dr Cohen-Hatton has helped shape national fire service policy and practice during her government secondments at HMICFRS and at the National Fire Chiefs Council. At the HMICFRS, she was the Inspection Development Lead and Chief of Staff. Her NFCC roles include chair of the NFCC Command and Control User Group, Vice Chair of the NFCC National Operational Effectiveness Working Group and NOG for Incident Command.
Throughout her career as a firefighter, has pursued further and higher education. She is a chartered psychologist and her pioneering research into critical decision-making has received national and international recognition. She is an Honorary Fellow at Cardiff University and continues to lead collaborative research with the NFCC to drive evidence-based policy.