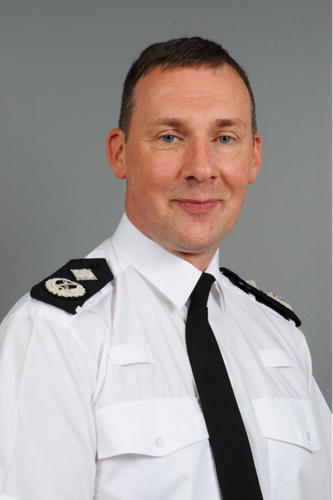 Shaun West
South West Police Collaboration Deputy Chief Constable Gloucestershire Constabulary
,
NPCC
Shaun's present role is Deputy Chief Constable of Gloucestershire Constabulary whilst his previous role detailed him working across the five forces/ Constabulary's in the South West of England as the Regional Assistant Chief Constable for South West Police Collaboration, leading the fight against Serious and Organised Crime and terrorism, and supporting South West Forensics. His service has included working across 9 force areas, 4 in the East Midlands and 5 in the South West, leading public service in respect of Regional and Organised Crime Units, Counter Terrorism Policing and Specialist Operations, in support of local communities.

Shaun started his career in policing as a Special Constable in 1994 and subsequently joined Lincolnshire Police in 1997, where he held a variety of countywide roles in the office of Constable through to Assistant Chief Constable in 2019. These roles include response officer, neighbourhood officer, intelligence, a variety of detective roles including Senior Investigating Officer (SIO), professional standards and anti-corruption.

His experience within civil contingencies contributed to his appointment to a Whitehall role as Chairperson of Covid-19 National Foresight Group. Leading a multi-disciplined team of senior civil servants across government, the team supported organisations and Local Resilience Forums to plan effectively and be ahead of the disease impact curve. This work resulted in Shaun leading four Interim Operational Reviews on behalf of Ministers across England and Wales, the recommendations of which were all adopted by Cabinet Office and First Minister for Wales respectively.